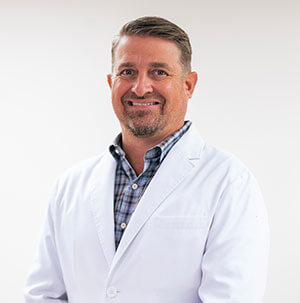 Dr. Chris loves his job, and it shows! Each and every day, Dr. Chris brings enthusiasm and a great sense of humor to the office. He loves to laugh with his patients and have a great time!
Dr. Chris always knew he wanted to be an orthodontist. He especially aspired to become one after spending summers in his father's office as an assistant. He appreciated the incredible impact that orthodontics can have on patients' lives, and wanted to help his community with the unique ability of helping their smiles be beautiful and numerous!
Dr. Chris pursued his goal and received a Bachelor of Science in biology from James Madison University in Virginia. After leaving JMU, he earned his Doctorate of Dental Medicine from Temple University School of Dentistry, where he also completed Temple's MBA program. He graduated with honors and was inducted into the elite Omicron Kappa Upsilon Honor Society.
Dr. Chris went on to complete an orthodontic residency program at Temple University School of Dentistry, where he was chief resident. There he earned his certificate in orthodontics and a Master of Science.
Although Dr. Chris has finished his required schooling, he constantly learns about new technologies and methods in orthodontics. He is passionate about giving his patients the highest quality of care, and is always bringing wonderful advances to our office, and elsewhere. Dr. Chris teaches at the orthodontic department at Temple University.
As a part of his continuing education, Dr. Chris is a member of these organizations:
Dental Society of Chester County and Delaware County
Pennsylvania Dental Association
American Dental Association
Pennsylvania Association of Orthodontists
Middle Atlantic Society of Orthodontists
American Association of Orthodontists
Schulman Study Group
Dr. Chris resides in West Chester with his wife Jessica, five children, dogs Cora and Gypsy, and a wonderful cat named Tipsy. When he's not in the office, you will find Dr. Chris on the golf course. He enjoys playing with his children and cheering on our Philly sports teams.
Dr. Chris is proud to announce that he has recently been named "Top Orthodontist" in the Philadelphia area by Philadelphia Magazine. This award is determined by a vote of his peers.